Tours of Duty? They Work!
I spent six years on seven separate 'tours of duty'…for the same company.
(For more info on Tours of Duty, check out www.alliedtalent.com, and get the book by Reid Hoffman – LinkedIn founder – Ben Casnocha and Chris Yeh.)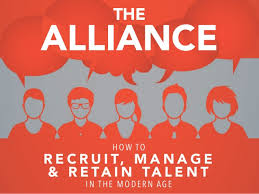 Every time, the mission, the expectations, resources involved and objectives were crystal clear. And with every successfully completed tour of duty, mutual trust, confidence and willingness to 'take it to the next level' all grew in commensurate proportion.
It is a genuinely practical way of breeding collective success and the desire to reproduce this formula.
This company built – and maintained – its industry leading position on this model.
No doubt like many, I have had my fair share of 'not-so-great' corporate experiences, but this one was phenomenal and stood out, in great part because it included these critical ingredients. Successful tours of duty breed camaraderie, loyalty, enthusiasm, fun and the desire to do more and better.
And those have got to be worthwhile ingredients to seek and secure, right?
Here's to Inspired Performance!
LB